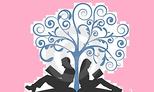 I have spent the past few years traveling vicariously with Trish Doller's characters. This time, she whisked me off to Ireland, where I enjoyed plenty of adventure, romance, and heart.

Carla Black learned all about adventure from her dad. For the past ten years she's been traveling around, seeing the world, and only stopping long enough to make more money to fund her travel lust. With so little time spent in one place, she never has to worry about becoming too attached or falling in love.

When she is asked to be a bridesmaid in her best friend's wedding in Ireland, of course she's going to accept. When Carla gets picked up at a bar in Dublin by the groom's brother, well, there is a spark and an instant attraction. Now, I'm not normally a reader who goes for the whole insta-love romance, but I must admit that the author made me a believer. With Carla and Eamon, I could actually believe in their type of relationship. Their chemistry may have been quick, but it was extremely intense, and I bought it wholeheartedly.

While this was a romantic novel, it also dealt with some deeper issues. I don't want to get into too much detail and spoil it for any other readers, but Carla's story hit a little close to home in regard to my own family. I felt her pain right along with her, and my heart sat heavy in my chest for a good chunk of this book. Don't worry, though, there is an abundance of happiness, love, and good times to be had with Off the Map.

Once again, I have enjoyed every minute of my literary travels with Trish Doller's characters. She provided a lovely destination, adventure, personal journeys, and a wonderful love story. If I could have asked for one thing, it would have been that the book been a bit longer, but that's just because I wanted more of this story and its characters.



*4.5 Stars