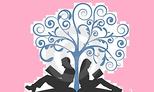 ​This was a fabulous book for the closing days of a dark winter. It was desolate and cold. It was just what I needed and wanted.

Echo had a unique feel to it. It is not your typical horror story. The monster/villain was supernatural, yet completely natural. Heuvelt took me somewhere I had never been before, to the summit of an Alpine peak. I have a fear of heights, well not really, I'm just afraid of falling. Heuvelt really capitalized on this common enough fear.

The characters of Sam and Nick really made the story incredible; their relationship strained and tested as it was, became the focal point of the story. I kept reading for them; I wanted to see where this Maudit story would go and how it would affect Sam and Nick's relationship. Are there things that there is no coming back from?

I loved the climbing jargon that Heuvelt used extensively in the book; it added to the authenticity of the story. I did have a couple of minor annoyances, but I blame the publisher, who I am sure needed to "Americanize" certain terms. Why do you do this? Such a good story should be as authentic as possible…the Dutch and Germans use Celsius, and 28 degrees is rather nice, not a temperature you would find on a glacier.

Spending the time I did with Sam and Nick made me want to meet more of Heuvelt's characters.





*4.5 Stars



Echo



​

By Thomas Olde Heuvelt