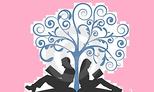 ​​The Wives is a riveting, propulsive domestic/psychological thriller that hits you right in the gut. It's not the type of book that you're going to be able to pick up and just read a couple of chapters. This is a book that you are going to want to clear your schedule for, because once you start it, you're not going to want to put it down. Trust me.

I have always been fascinated by the relationships that people have, especially the non-traditional ones. In The Wives, three women share one man. It made me wonder how and why anyone-who wasn't raised in a polygamist household- would ever entertain such a lifestyle. Our main character, Thursday, was struggling with this very decision. Despite her deep love for her husband, insecurities and jealousy were weighing heavily on her, not to mention her curiosity about the other two wives, of which she knew nothing about. I felt as though these were all very normal and valid feelings to have in her position. When these issues began to consume Thursday's thoughts, she decided to make it her mission to discover more about the other women. Her curiosity led her to more than she'd ever anticipated, and even made her wonder how well she actually knew her husband at all.

This novel grabbed my full attention and had me on Thursday's side right from the beginning. I wanted what was best for her and wanted her to find the answers that she needed and was longing for. I was completely committed to her journey, to seeing her truth through to the end. Oh, what a journey it was. I didn't know what I could believe, who I could trust, or how reliable the narrator actually was. I knew that Tarryn Fisher was capable of taking her readers on a mind-bending ride, but I'm not sure that I was wholly prepared for all of the twists and turns that this story took. Just when I felt as though I had the story figured out, the rug was pulled out from under me and my mind was spinning with all of the new possibilities of where the story might go. That's what I want when I read a thriller. I don't want to be able to figure everything out early on, I want to be duped, taken on a crazy train to the unexpected, and that's exactly what Tarryn Fisher delivered.

The Wives had my pulse racing, my stomach tied in knots, and my anticipation at an all-time high. I can honestly say that my mind was blown. No exaggeration. Upon finishing the book, I had to just sit there for a few minutes to gather my thoughts. And that ending… Wow!





*5 Stars