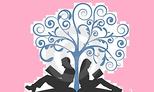 ​​Crazy good! This book will be making my list of favorite books for 2020, in fact, The Sunday Girl is probably one of my favorite psychological thrillers of all time! Trust me, it's that good!

As soon as I began reading this novel, I did not want to put it down. It was perfect pandemic reading. I wasn't supposed to be leaving my house, and as long as I had this book in my hand, I had absolutely no desire to. I was happily glued to the pages.

Taylor Bishop's heart has been broken. Smashed to bits, really. What's a girl to do when the man that she loves treats her so terribly and then breaks up with her? She gets revenge. In my opinion, Taylor was much better off without Angus Hollingsworth, but where would the fun be in that? If fictional characters always made the best decisions and did the right thing, reading would be dull, and this book is anything but dull. I was on Team Taylor right from the get-go. I didn't necessarily agree with her actions, but I liked her, felt outraged for her, and rooted for her until the very end. She was a woman on a mission, and I was right there with her for the ride.

I'm pretty sure that my heart was racing throughout the entirety of this novel. I wasn't really sure who I could trust. My suspicious mind was amped up and doubting everyone's actions. It kept me on the edge of my seat with my Kindle gripped tightly in my hands. With every chapter, I was pulled deeper and deeper into this addictive, twisted, deceptive thrill ride.

I can't sing this book's praises enough. The writing was top-notch, the storytelling was incredible, the characters were well developed and flawed to perfection. I loved how the author used The Art of War as Taylor's game plan. The Sunday Girl was a riveting reading experience that I highly recommend.

Pip Drysdale's next book is already on my must-read list.





*5 Stars