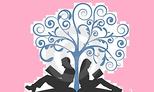 As I was about to sink my teeth into Night of the Living Rez, a series of short stories by a Native American set in Maine, I was expecting George A. Romero, meets Stephen Graham Jones, meets Stephen King. Needless to say, my expectations were set high. I did not get what I expected, I got so much more!

Night of the Living Rez is a collection of short stories that encapsulate small sections of a young man's life growing up in a Native community. We are bounced around through David's life – we see the child he was and the man he became.

Talty has put together an exceptional collection of stories. I was able to live vicariously through David; to get a feel for the challenges of growing up in a marginalized community. I can't imagine that everything that happened to David actually happened to one person, but I am convinced that they all happened to someone in the community; the nitty-gritty details were so vivid and exact.

David is a product of generations pushed to the side: the forgotten, ignored, and misunderstood. Just like in a horror story, I found myself saying, "No! Don't do it. Something bad will happen!" And just like any horror story, David makes some bad decisions. But we wouldn't have any good books without bad decisions.

Night of the Living Rez is a book that makes you think. Talty covers so many topics. It was a book that made me want to talk. It was a story that made me sad. But most importantly, it is a story that makes me mad. We can do better than this!



*5 Stars






Night of the Living Rez





By Morgan Talty