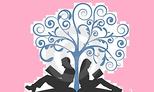 ​​Everything After is an emotional, heartfelt, raw novel about love, loss, grief, the choices we make, and, ultimately, being true to yourself. It deals with some serious subject matter, but the author delivers it in an achingly honest manner and with the grace that it deserves.

I loved the style in which this book was written. With Emily's journal entries written between the chapters, this allowed me to become fully acquainted with Emily's past and present. It explores her relationships, her feelings, and gives the reader an insight into the events that have shaped her life. I found this back-and-forth style enhanced my overall enjoyment of the book.

Emily, a psychologist at NYU, is happily married to her caring, loving husband, Ezra, a pediatric oncologist. Their lives seem ideal, brimming with love and possibilities, but when a devastating event upends their stable, solid lives, Ezra pulls away, leaving Emily alone to cope and find solace on her own, giving her time to reflect and re-examine what's important to her and what she truly wants her life to be.

Emily has lived a colorful life. Underneath the buttoned-up, professional exterior, Emily's passions are still simmering, longing to be set free again. But her life has taken a complete three-sixty from the lifestyle of the young woman she was in her early twenties. When a song on the radio sings straight into her heart and soul, she is confronted by all of those old familiar feelings from her past, including a former love who still inhabits part of her heart.

I'm not going to go into too many more details of this story. Emily's led an intriguing life, one filled with great losses, but also great loves. This is her journey, her time of reflection, of making choices and pursuing the life that she wants. I wanted her to find happiness. Her journey was definitely filled with bumps along the way, plenty of heartache, but also a great deal of hope.



*4 Stars