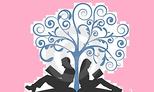 ​​​The Grey Sisters captured my interest the moment that I read the synopsis. In an attempt to find some closure, D, Spider, and Min take a road trip to a secluded, treacherous mountainous area to the site of the plane crash which claimed the lives of two of their siblings. They quickly discovered that facing their grief was the least of their problems in this dangerous, unforgiving territory.

What began as an emotional journey to ease their grief quickly turned into a survival story of their own. I'm always fascinated by stories of survival and how people find the strength and perseverance in the toughest of challenges. Not only did these friends have to face the challenges of the land, but also of the people who called that area home.

The Grey Sisters gave me a bit of a Deliverance meets Big Love vibe. I must admit that I was most intrigued by the chapters from Ariel's perspective. It was equally disturbing and interesting to see how her people were living their lives in accordance with one self-made ruler's plan for the community.

The story had an overall creepy feel to it and had plenty of scenes in which I found myself holding my breath in fear and anticipation. While I found that, for the most part, the story moved along at a fairly steady pace, I did find that the ending felt a bit rushed. Was it a satisfying ending? Sure, but I wanted a bit more out of it.

The Grey Sisters was an intriguing story that kept my interest throughout. I will definitely be on the lookout for more books by Jo Treggiari.





*4 Stars