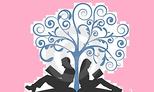 ​​​Ask any parent and they will tell you that their worst nightmare would be to lose a child. House on Fire is the story of any parent's worst fear, but it takes it a step further by throwing a wrench in what is already a terrible, senseless tragedy. As soon as I read the synopsis for this book, my interest was piqued and I was adding it to my reading list. Bonnie Kistler had my full attention.

Leigh Huyett and Pete Conley were the modern-day Brady Bunch. How fortunate were they that they found love a second time around, were making a success out of their marriage, and that all of their children got along. When a car accident claims the life of Leigh's daughter, and Pete's son is charged with manslaughter, this blended family not only had to suffer unthinkable grief and loss, but this tragedy also had the potential to pit one side versus the other.

Despite how close this family was, it's pretty clear that blood is thicker than water. It's an innate reaction to any potential threat or harm to our family members. I could feel for each of the characters. Their situations were impossible. While they wanted to remain one united front, loyalties were being questioned, and when push comes to shove, it all comes back to protecting our own. But there was always the question of what really happened that night? Who was actually driving? Was Kip, Pete's son, telling the truth?

I was completely invested in this story. I wanted to know how this family's story was going to play out. I felt their pain, grief, and unimaginable positions. While I wanted Leigh and Pete to be able to overcome this major obstacle, I wasn't naïve to think that it would all just fall into place.

The only issue that I had with this story was with a couple of the other storylines that were going on in the book. As I mentioned, I was invested in the family/legal drama that was unfolding, but I wasn't really quite as intrigued by the other legal cases that were taking place. As I was reading, I kept wondering how the author was going to tie everything together. While she did make it all come together, personally, I was just more interested in what was transpiring with the Huyett-Conley family.

Overall, House on Fire was a solid debut novel. It was a thought-provoking, intense family drama/legal thriller that kept my attention throughout its entirety.

The verdict: I would definitely read another book by Bonnie Kistler.





*4 Stars