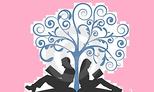 ​This book was on my to-be-read list since its release. I am so happy that I finally got around to losing myself within its pages. First of all, the premise of the book immediately piqued my interest. How could it not?

A romance writer who no longer believes in love and a literary writer stuck in a rut engage in a summer-long challenge that may just upend everything they believe about happily ever afters.

If you're looking at this book and think that the cover is absolutely adorable and that it looks like a rom-com extraordinaire, well, you're partially right. The cover is adorable. But if it's a romantic comedy that you're in the mood for, this might not be exactly the book you're craving. Don't get me wrong, this book had me laughing out loud multiple times, but what I truly enjoyed about Beach Read was what a well-rounded reading experience it was. It was emotional, contained a great deal of depth, had a slow-burning romance that kept my anticipation at a high, and made me feel so much.

The characters were likeable. I am always a fan of a brooding, rumpled, standoffish character, and Gus certainly intrigued me. January was someone who you could picture being friends with. She was relatable. Each of the characters were dealing with their own issues. Life was not idyllic or rosy for them.

I loved January and Gus. In my own opinion, it's all about the relationship development. I want the relationship to feel authentic and believable. When an author takes his or her time to create the chemistry and the build up between the characters, it only makes the anticipation and wait more worthwhile. I enjoyed everything about their relationship. They had a history, fabulous chemistry, and great banter, but there was angst and their relationship never felt guaranteed. I am a reader who enjoys being kept on the fence, the will they/won't they, the possibility that the relationship might not be a sure thing.

As I mentioned, Beach Read was a well-rounded novel. I was immediately pulled into the lives of the characters. I rooted for them, I wanted them to find their slice of happiness, and I was more than happy to sit back and witness their romance unfold.

I am looking forward to reading more books by Emily Henry in the future.



*4.5 Stars