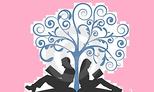 Just when Mirella thought that her life with Gabe could return to normal, that she could cut all ties with Weston, her whole world was upended. The Ground Rules Undone continues right where the second book left off. Mirella is in a predicament that she didn't anticipate, but when you break the rules – rules that were made to protect – repercussions will ensue.

It was inevitable.

A foregone conclusion.

An arrangement that was destined to shatter hearts.

I was hooked on this series from the first few pages of the first book. As intriguing and unconventional as the scenario was, I knew that it would keep my stomach tied in knots. Two consenting couples agreeing to swap spouses solely for sexual pleasure, without emotions getting involved, are just looking for trouble. But let's face it, if they were able to pull off a no-strings arrangement, it wouldn't have held its appeal.

The emotions are running at an all-time high in this book. Mirella is fully aware that life as she knows it is about to change forever and she is postponing dropping the proverbial hammer. She knows that she needs to come clean with Gabe and Weston, but she just wants to hang on to every minute of precious family time that she has left.

Mirella experiences a myriad of emotions in The Ground Rules Undone. She feels as though she has deviated away from her moral compass, she has gone against everything that she has ever believed to be right. She fears that she may have more in common with her estranged mother than she ever thought possible. She feels guilt and shame for the decisions that she's made that have put her in this situation, feeling as though she has lost herself in the process. But aside from all of that, she is ultimately still in love with two men.

I've said it before, and I'll say it again, Roya Carmen knows how to tell a story. She has taken a normal married couple, tossed them into an unconventional, taboo situation and has made me feel for them. Even though she has pushed my boundaries, made me cringe, shake my head, and cast my own judgement, I wanted everything to work out for the best for all of them (yes, even Bridget). That's where the author has earned her writing chops, she has taken an uncomfortable scenario and still made me care about the characters.

After mulling over the possibilities in my own mind of how she would end this foursome's journey, I never would have imagined that she would have twisted the story the way she did. I was surprised. While it did shock me, I think that it worked well. It left me feeling completely satisfied with how it all ended.

While it's always bittersweet when a trilogy comes to an end, I am certainly looking forward to reading what Roya Carmen's imagination conjures up next.





*4.5 Stars