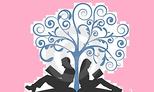 ​​I have been a fan of Stephanie Fournet's writing from the beginning. Now, five books later, I am still stunned that she only has five books under her belt. Right from her debut novel, her writing seemed like the writing of a seasoned author. From that moment on, I knew that she was going to be one of my go-to authors. Reading one of her novels is like wrapping yourself up in a warm blanket and sipping a cup of your favorite tea – it always has a way of making you feel just right.

From the first page until the last, You First captured my interest and had me completely invested in the characters and their story. Even when I wasn't reading it, I was thinking about the story and anticipating my next opportunity to lose myself in the book.

Once again, the backdrop of this book is in Lafayette, Louisiana. It doesn't matter if you've never been there before, with the author's vivid descriptions, each time I pick up one of her books it's like revisiting a familiar spot.

Meredith is a young, ambitious, resilient, caring, strong woman. Despite her many challenges and struggles, she is persistent in her pursuit of a better life and future. She is a thoughtful and selfless character who I wanted to see succeed and find her slice of happiness.

The opportunity to work for Gray Blakewood couldn't have come at a better time for Meredith. After losing her job at a local supermarket, she needs the money and the flexible hours that this job offers. Gray, unfortunately, isn't as enthusiastic about having an assistant. As a popular author, he has deadlines to meet. He could use the extra help around his house to see that his goals are met, but admitting that he could use the help is something that Gray is struggling with.

I adored Meredith and Gray. If ever there was a couple to root for, to cheer on, to wish only the best for – this is the couple. What started out as a work arrangement quickly turned into a searing attraction between them, but neither one of them was in a position to jump head first into a relationship.

The story and relationship that developed between Meredith and Gray was authentic and flowed effortlessly. Their relationship certainly wasn't without its share of complications, but it was a journey that was well worth the bumpy ride.

You First has all of the elements that make for a compelling contemporary romance. It is filled with humor, fantastic characters, tension, touching moments, and so much heart. I fell in love right alongside the characters, I shed a few tears with them, felt their pain, anxieties, and let myself get carried away into their beautiful love story.

You First is just another example of why this author is one of my favorites. If she writes it, I will read it!





*5 Stars