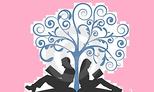 Wish You Were Here was everything. It stole my heart right from the beginning and didn't let it go, in fact, I am still reeling from this poignant, beautiful story. It's one of those special books that I felt in every fiber of my being. I was confident that this was going to be a fantastic read, but it was even more than I could have ever hoped for. I'm not sure if anything that I write will do this book the justice that it so deserves. In my opinion, it was perfection.

I fell head-over-heels in love with the characters that Renée Carlino created. I was immediately drawn to them and invested in their lives and story. They were likable and relatable. From the main characters to the secondary characters, each one was so well-done and contributed to the overall story.

Who hasn't felt a little lost, insecure, and uncertain in their twenties? Charlotte was having difficulty finding her true passion in life – in her career and dating. She had a bad track record when it came to jobs and men. She was a magnet for poor choices, but I couldn't help but find her completely endearing. I wanted Charlotte to find her calling, so to speak, and to find someone who would sweep her off her feet. And, boy, does she ever!

I loved how Charlotte and Adam met. It was quirky, whimsical, and completely spontaneous. Their connection and attraction was instant and undeniable. They just seemed to click. Their one perfect night of indulgence, conversation, and passion seemed like kismet, however, their tryst didn't end quite as well as it began. But that one night with Adam was not something that Charlotte would soon forget.

I would love nothing more than to discuss every little morsel of this novel, but I don't want to take away from anyone else's reading experience, and trust me, this book is an experience. It is overflowing with emotion and heart. I was swept away in the beauty and intensity of Renée Carlino's exquisite writing. She delivered a story that was captivating, consuming, and well-rounded. She has the ability to write a story that will make you feel so much that you think your heart won't be able to take too much more, all the while providing the much needed humorous moments that will make you smile and laugh out loud. Simply put, her writing talent abounds in this book.

Wish You Were Here is a breathtaking, moving story with a powerful love story and message. I was completely enamored with it from beginning to end. It is an unforgettable story that makes me so proud to be a reader. This is definitely a favorite for 2017!



*5+ Stars