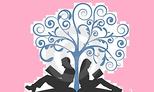 This book was exactly what I was in the mood for. If you enjoy New Adult books, this is the book for you! While I may not be the newest adult on the block, I do like to indulge in these reads from time to time, to reconnect with my university heydays and all of the shenanigans and angst that surround them.

Nora Kincaid went off the rails during her first year of college. Being the quiet, studious, invisible girl in high school, she embraced her newfound independence and turned into the party girl. When the failing grades, hook-ups, drinking, and law – yes, the law - caught up with her, she had no choice but to change her ways during her second year. Nora was determined to put her nose to the grindstone and become the studious good girl that she was once was, but this meant ditching her best friend (and partner in crime) and finding a new place to live where all of the normal temptations of college life would be out of reach.

When she answered an ad looking for a studious roommate, she never imagined who her new potential roomie would be. Kellan McVey is a head-turner. Every girl wants to be with him. Every guy wants to be him. He is the consummate player. But Kellan is trying to change his ways too. He wants nothing more than to find a roommate who will influence him and rub their good behavior off on him. His reputation is well known around campus. Heck, his list of hook-ups is written on the bathroom walls of the Student Union building! Well, not all of the names are included on the list. Some have been forgotten or unknown because of the drunken nature of the encounter, including Nora's. When Kellan doesn't remember her, she is understandably hurt, but also a bit relieved. Even though she knows that living with the campus party guy and womanizer could ruin her new goals, he makes the offer too good to refuse. Now, if she could only keep her eyes on her books and off of her gorgeous roommate and his good looking, cocky, muscle-bound friend, Crosbie.

Nora's plan to be a boring student who is solely dedicated to her studies backfires a bit when she feels a spark between her and Crosbie. But the more that Nora gets to know Crosbie, the more she learns that he isn't the guy that everyone thinks that he is, that there may be more to him than she thought, and she likes it.

Kellan and Crosbie may be known as players on campus, but these are a couple of good guys. Sure, they may not have always made the best choices, but they are essentially sweet, thoughtful, nice people. Their friendship is just about as sweet and caring as you could imagine. It was impossible not to like them and their "bro"ments.

Undecided is a fun read that kept me flipping the pages. Filled with fabulous friendships and likable characters, this book kept me highly entertained and completely in my reading zone. It had all of the authentic feelings, angst, and romance that make this genre so irresistible. I'm not someone who laughs out loud too often while I'm reading, but I found myself laughing more often than not at the hilarity of the situations that the characters found themselves in and the fantastic banter.

I loved every minute that I spent reading this book. It hit all of the marks for me. This was my first book by Julianna Keyes, but it certainly won't be my last. Undecided was just an all-around great book that left me with a smile on my face!





*5 Stars