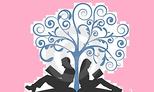 ​

​I'm not even sure where to really start with this review. Having just finished Tin Man a few moments ago, I am still reeling from the overall mood that this story cast on me. For a shorter novel, Tin Man really left a strong impression on me and wreaked havoc on my emotions. This book has been on my to-be-read list for quite some time, and I am so glad that I finally got around to reading it. These characters and this story will surely be on my mind for days to come.

Tin Man is an exquisitely written book. Winman's writing is rich, colorful, and deeply moving, allowing me to visualize every minute detail and scene as if it were playing out right in front of me. I was pulled into the story right from the beginning and remained captivated until the very end.

This story deals with loss, grief, friendship, love, and acceptance. Told between two different timelines, the 60s and 90s, it tells the story of Ellis and Michael, and the friendship that developed between them at the cusp of young adulthood and into adulthood. Everything about these two just fit together, and their bond was solid and unwavering, their friendship enduring when they were experiencing deeper feelings for each other, and even when Annie came into the picture.

I would love to delve into every aspect of the story that really moved me, but there is no way that I could do so as eloquently as the author. Tin Man left me with an air of melancholy, yet completely satisfied.





*5 Stars