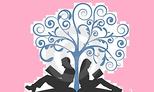 I've been wanting to read this book for quite a long time. What took me so long?! I knew that this book was going to be emotional and angst-filled before I began reading it, but I think that I underestimated the actual amount of angst and gut-wrenching drama that it was going to contain. There was never a dull moment, in fact, I may need some time to recover from this read.

This Much Is True introduces the readers to Tally Landon, a beautiful aspiring ballerina who is suffering from the loss of her twin sister. Her one purpose in life is just to get through school and to move to New York to dance. Tally knows only too well that life can throw you a curve ball and change everything, but she didn't expect for her life to be affected by attending a party and meeting Lincoln Presley.

Lincoln Presley lives and breathes baseball. Being one of the top prospects in baseball, he is close to achieving everything that he has worked so hard for. Fame and greatness are within his grasp, but one night at a party with a beautiful girl gives Lincoln a taste of what his life may have been missing.

Tally and Lincoln's relationship began with a couple of lies. They were meant to be harmless, just a temporary escape from reality, but they ended up being the very thing that would impact the development of their relationship. They just thought that they would enjoy each other's company for an uncomplicated evening, but neither one of them anticipated the connection and chemistry that they would both feel.

While fate seemed to play a large part in them finding each other time and time again, the lies and their own ambitions were always keeping them apart. They understood the work and dedication that was required in making them reach the top in their respective fields, but they also understood the fear of failure and losing their coveted dream.

With every turn of the page, my heart was hammering in my chest. I was never at ease while I was reading this book. Sit down to read and relax? Not with this book. Whenever I was beginning to believe that maybe, just maybe Tally and Lincoln could be together and finally find happiness, something or someone got in their way. If it could happen to them, it did. As much as I was rooting for them and wanting them to be together, I appreciated the author making it as difficult of a journey as she could. What began as a chance meeting and a couple of lies, was woven into one tumultuous, heart-aching, whirlwind of a romance! I am looking forward to reading the next book in this series… and I will likely be clutching my Kindle in a death grip for the duration of it!





*4 Stars​​