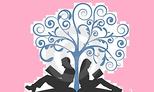 The Secret Thief is a true gem of a book. Whenever Nina Lane has a new book coming out, I am always quick to add it to my reading list, however, once I began reading this book, I knew that I was in for something extra special.

Right from the get-go, I was completely captivated by the story and the characters. The Secret Thief is a contemporary romance at its heart, but it was also incredibly enchanting, whimsical, suspenseful, and passionate. Everything about this story was well-developed. The author went into great depths with every little detail of this book. With every turn of the page, I was more and more intrigued, trying to figure out what was going to happen next.

From the first moment that I was introduced to Eve Perrin and Flynn Alverton, I felt invested in them. I must admit that there is something about a reclusive, brooding, mysterious character that always captures my attention. I was certainly curious about the enigmatic man who inhabited the lighthouse. Both of the characters had their own histories, secrets, and demons that they were trying live with and overcome. I wanted them to find their own peace and happiness, and I was more than happy to take that slow, intense, passionate journey with them. I say this all the time, but I love a slow burning romance. Nina Lane delivered this perfectly. She never rushed any part of the story along. She kept my anticipation at a high while allowing the interactions between Eve and Flynn to simmer just beneath the surface, giving her readers the most authentic and believable romance.

As always, Nina Lane has created a superbly written book. Her vivid descriptions and attention to detail made me feel as though I was right there in Castille, Maine, witnessing everything transpire between the characters. With all of the references to fairy tales and lore, I was pulled back into some of my own fanciful memories from my own childhood books. The Secret Thief was an absolute treat to read. It's just another example of why this author is a must-read for me.





*4.5 Stars