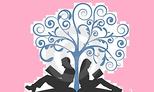 ​

​The Idea of You is one of those exceptional reads that stays on your mind long after you've read the final page. It's a page-turner that keeps you riveted to the pages, all the while filling you with anxiety about what is awaiting you on the upcoming pages. It's a superbly written rock/pop star romance that will make you feel, make you think, and it will make you so happy to be a reader.

The rock star fantasy is alive and well in The Idea of You, however, this fantasy wasn't even a blip on Solène Marchand's radar. All she did was agree to take her twelve-year-old daughter and her friends to an August Moon concert and meet and greet. She had no idea that the sparks would fly between her and one of the members of the band. But it was only a bit of harmless flirting, right? Solène never believed that anything could actually come of an attraction between a thirty-nine-year-old mother and a twenty-year-old heart-throb, but she was so wrong. Hayes Campbell was not just a pretty face and a distraction, he was a soulful, thoughtful man who was proving himself to be so much more than Solène had ever imagined.

I'll admit that I had so many mixed feelings about the relationship that developed between Solène and Hayes. On the one hand, I was cheering her on in her newfound romance, but on the other hand, I kept having the same thought – there is no way that this can end well. It didn't matter how much I was rooting for their relationship, my sensible, practical side just kept rearing its head. They had an intense connection and attraction – age be damned (they were both adults) - but they also had so many obstacles in their way. Solène was a passionate business owner and mother. Hayes was at the peak of fame, touring the world, and had his whole life ahead of him. With the constraints of fame, the over-zealous fandom, and the eager paparazzi hunting down the next money-making shot, the lifestyle that Hayes was currently living was more turbulent than Solène thought that she could easily maneuver.

I found it refreshing to read a romance between an older woman and a younger man. I know they exist, but they seem to be few and far between. Solène's ex-husband was in a relationship with a younger woman, and most people would never even bat an eye at it, but if it's a woman, it seems to garner much more attention – especially more scrutiny. Age played a big role in this story. There was a considerable age difference between the main characters, and to top it all off, Solènes daughter was experiencing some negative repercussions from it. I thought that the author did an amazing job of dealing with a very relevant topic.

The Idea of You is a thought-provoking, provocative read that will make you feel every single word. It is filled with honest, realistic emotions that make this book stand out amongst others in the genre. The author didn't sugar-coat the story. She told the story in a genuine, sincere, straight-forward voice. It is mind-blowing how this is Robinne Lee's debut novel. She writes with the prose and heart of a seasoned author.

I loved every minute that I spent reading this novel. It had all of the heart-pounding intensity and feelings that I chase when searching for my next read. I can't recommend it enough!




*5 Stars