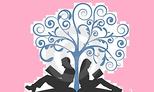 ​​The Hard Count is so much more than a sports romance. It's a book about belonging and family, whether it's in your neighborhood, among your peers, or on a team. It's about seeing someone for their ability, their potential, and their heart instead of their socio-economic status, where they lay their head at night, or the color of their skin. This book is filled with an abundance of heart, emotion, love, and hope. I felt every heartfelt word right down to my toes. Words can't properly express how much I enjoyed every single moment that I spent reading this book.

I'll be the first to admit, I know very little about football (Gasp!), but throughout my university degree I rarely missed a home game. I cheered when everyone else did. I chanted and sang along with the rest of the crowd. I wore my school colors with a sense of pride. For every one of those games, it didn't matter which residence or house we lived in, it didn't matter what degree we were studying towards, it didn't matter what city we called home. We were all there together for those four quarters with one goal and purpose in mind, to support our team, to be united as one, and to hopefully emerge victorious. That's the true beauty of sports; if only everyday life could replicate those same feelings.

From the very first page of The Hard Count, I was hooked. I didn't want to put it down and I couldn't get the story and characters out of my head – even when real life was calling. When that happens to me, I know that I've found a special book, one that will undoubtedly stick with me long after the final page is read.

This was a beautiful story about a boy from the wrong side of the tracks, or in his case, the wrong side of the freeway. Nico Medina grew up feeling torn about his neighborhood. On one hand, he hated the violence, the crime, the gangs, and the danger. On the other hand, it was his home, his community. Because of his intellect, Nico was able to get a scholarship to attend a private high school. This was his opportunity to make something of himself, to be somebody, to potentially make a different life for himself one day. Nico was driven, persistent, kind, loyal, brave, and above all, he had a huge heart. Why couldn't every young man be just like Nico Medina?

Reagan Prescott was the football coach's daughter, the twin sister of the quarterback. She had a love and knowledge of football, and a dream to go to film school. She was intelligent, highly motivated, and was likely to spar and debate against anything that came out of Nico Medina's confident mouth. But she saw something in him, a spark that she believed could ignite her father's team and Nico's future.

I loved the relationship that developed between Nico and Reagan. What began as two students who enjoyed opposing each other's ideas and thoughts in the classroom, developed into a friendship, and eventually into something much sweeter and deeper. Their relationship certainly wasn't without its troubles. They came from different neighborhoods, different ethnicities, and had to endure flawed school politics. It doesn't matter which rung on the socio-economic ladder you find yourself, discrimination and racism exists on both ends. It's a beautiful thing, though, when people can see beyond the differences and realize that we really aren't that different after all.

The Hard Count just hit the mark for me. It had everything that I was looking for in a book and more. It made me feel a whole gamut of emotions and put me through the wringer, but I wouldn't have had it any other way. This, to me, was book perfection. Hoorah!





*5 Beautiful Stars