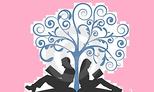 ​

This was my first book by Liv Hayes, and I can assure you that it won't be my last. Being a fan of forbidden romances, and always searching for something that is a little bit different in the genre, this book caught my eye. I was pulled into the story and the characters' lives right from the first page - I was immediately hooked.

What initially grabbed my attention was that the illicit relationship in Pulse was between a doctor and his younger patient. Other than the fact that she was ten years his junior and that he was introduced to her in a professional environment, there wasn't anything too taboo about their attraction. They weren't long lost relatives, she wasn't a minor, neither one of them was married or in a relationship. They were simply a doctor and patient. But their relationship was anything but simple.

Dr. Alex Greene's professional life was successful. He was a well-respected cardiologist who took great pride in his career. His personal life, however, was lacking. He was freshly out of his engagement, but he wasn't exactly mourning the loss of the relationship. He never really felt as much as he should have towards his fiancée. Their relationship had been distant and unemotional. He wanted to find that spark, that connection to someone special. He didn't want to be lonely. But what he didn't plan on was the spark that would ignite when he walked into the hospital room of his new patient, Mia Holloway.

Mia's previous relationship had left her heartbroken. She wasn't looking for another relationship or love, and she certainly didn't expect to find herself attracted to her doctor.

The author has created perfectly flawed characters. Despite their knowledge that they shouldn't be together, their pull and desire for each other was just too strong for them to ignore. Dr. Greene seemed to have it all together, but he was torn between his professionalism and his feelings for a young woman who was off-limits. His behavior, at times, seemed almost younger than his thirty two years, but he had never had such intense feelings for a woman before. It's as if he was experiencing falling in love for the first time, and the obsessive nature that first love often has. In my opinion, it showed his vulnerability and made me like him that much more.

Pulse had all of the elements that I love when reading a forbidden romance. I was able to feel the emotions right along with the characters. I fell in love, my heart broke, and my stomach was tied in knots. They both knew what the consequences would be if someone was to find out about their relationship, but they risked it time and time again. I was completely invested in their beautifully imperfect love story.





*4.5 Stars

*The book did contain some proofreading issues (missing words, typos), but it didn't take away from my overall enjoyment of the story.