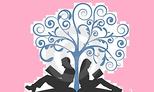 ​Preston's Honor was everything that I've come to expect from a book by Mia Sheridan. Whenever I sit down to read one of her books, I never feel as though I'm merely reading the words on the pages. She pulls me into the story, I am able to visualize it all unfolding, and I feel every single emotion.

Preston's Honor is a friends-to-lovers story, it's a second chance romance, and it's a story that is relevant in society today. It's a multi-layered story that is poignant, beautiful, and touching. Once again, reading this author's work has been an experience. I was immediately invested in the lives of the characters. I felt all of their happiness, pain, heartache, and love right along with them. When an author is able to connect with their readers on an emotional level - that is the sign of great writing.

I am always drawn to a story that revolves around friendships that begin during childhood. I love the bonds that are developed from an early age.

I enjoy watching the friendships grow and mature and transform into something deeper and more meaningful.

Preston and Cole Sawyer befriended the quiet, shy, beautiful girl who was often found hanging around their family's farm. They may have come from different backgrounds, different cultures, and socio-economic classes than Annalia, but the threesome enjoyed each other's company from the very first time they met. The Sawyer brothers were her only friends, her protectors, and her reprieve from a life of loneliness. While one of the brothers was always there with an easy smile and carefree attitude, the other one was the quieter, introspective one who touched something deep within Annalia's heart and soul. But what happens when both brothers become attracted to the same girl?

I'm not going to go into all of the details of the book. This book should be enjoyed and experienced individually. Let me just say that it goes above and beyond your average romance. As I mentioned above, there are so many layers to this story. It delves into family dynamics, loss, grief, discrimination, community, societal issues, and self-esteem. My heart broke repeatedly throughout the book and I was brought to tears on several occasions and choked up on emotion. I know I said this before, but I just felt this story so much. With every crack that was made in my heart, it was also put back together with the author's beautiful, hopeful words. Preston's Honor is a captivating love story that is inspiring and truly touching.





*4.5 Stars