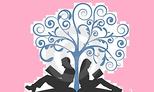 ​Legacy is a beautifully written story of love, loss, grief, and second chances. It's about giving yourself permission to live and love again. It is brimming with emotion right from the first page and made me feel as though I was experiencing everything right along with the characters.

Corinne Granger is merely existing. Her life has been at a standstill since the death of her boyfriend, Michael. She spends her time crying and sleeping, just trying to get through her days under the weight of her all-consuming grief. She doesn't care if she eats, keeps herself or her house clean, and she doesn't want to hold a paintbrush. Her pain and heartache is palpable. The author described her anguish in such a vivid way that I could feel the lump in my throat and the pain in my own chest.

Wes mourns the loss of his best friend every day. Michael and his parents were always more like family to him than his own parents. Wes made a promise to his dying friend that he would help Corinne and watch over her - a feat that was easier said than done. They only tolerated each other for Michael's sake. With Michael gone, Wes wasn't sure how he was going to be able to infiltrate into Corinne's life and be the support that Michael wanted him to be.

Stephanie Fournet has created characters that are realistic and relatable. They are flawed, they make mistakes – they are normal. I felt for them, I became invested in them, I wanted them to find happiness and peace. I enjoyed seeing their relationship evolve from simply honoring a dying man's wish to them actually caring about one another. Their friendship, their bond, and their feelings developed into something beautiful that they both ended up needing. They had both been guilty of misjudging the other, and they were finally able to see all of the qualities that Michael had been able to see in each of them.

Although this is only her second novel, Stephanie Fournet is quickly becoming one of my favorite authors. She writes effortlessly, pulling the reader into the story with her eloquent prose. Legacy is an emotional love story that not only tugged at my heartstrings, but gave me all of the elements and feels that I look for when reading a book. I will definitely be looking forward to reading more books by this talented author in the future.




*5 Stars *