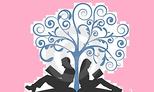 Life can be messy, but love can be messier, as is the case in Harley & Rose. This is a friends-to-lovers book unlike any that I have read before. Complicated is definitely one way to describe the relationship between Harley and Rose. Carmen Jenner doesn't hold back in this story. She has written a love story that wreaked havoc on my emotions throughout the book's entirety, and I was completely absorbed and invested in it until the end.

Harley and Rose have been friends since childhood. They weren't merely neighbors or family friends, they had a special bond that connected them. Wherever Harley was, Rose was, and vice versa. Even when life and circumstances seemed to be pulling them in different directions, they always seemed to find their way back to each other.

The book is told from Rose's perspective, with the exception of one chapter. It was easy to like Rose and to get inside her head. She had loved her best friend for as long as she could remember, but he had almost married someone else. I felt her pain, her disappointment, and her heartbreak. Even though his wedding didn't happen, she didn't want to be a runner-up, a rebound hook-up, a romp just to help him forget. She wanted to be there for him and to comfort him, but she wary of her ability to resist him.

The book is told from the present day, but has flashbacks to when Rose and Harley were teenagers. This was an important aspect of the book. It allows the readers to see how their relationship developed, how it matured, and the highs and lows that they experienced.

I'm not going to lie, this book induced more anxiety in me than a book has in a long time. Once I started reading it, I was completely in my reading zone, not wanting to put it down even for a second, but also feeling so apprehensive with every turn of the page and new chapter. As I mentioned above, I felt this book. From butterflies and heart pounding moments to my heart plummeting into the pit of my stomach, I felt every single emotion.

Despite feeling emotionally spent and depleted, I loved these characters. I felt as though I knew them. They weren't perfect – they were flawed and real. I can't say that I always agreed with them, or that I didn't want to yell and shake some sense into them. Whether I was loving them or feeling incredible amounts of frustration with them, I was never simply reading along, I was experiencing their story. In my opinion, if a book and its characters can evoke strong emotions from its readers, that is the sign of a good book. No, that's a great book!

I always appreciate it when an author doesn't take the easy road. Carmen Jenner hasn't written a story that is perfect, sweet, and wrapped in a shiny bow. Love isn't easy, and she takes her readers on an emotional journey into Harley and Rose's imperfect and complicated relationship. With that being said, Harley & Rose isn't without its share of lighter moments. There is plenty of romance, steamy moments, and humor that will make you laugh out loud.

What more can I say? I loved this book. Harley and Rose's story will not soon be forgotten.



*5 Stars