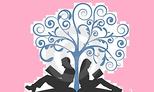 I was hooked from the very first page! Bossman is filled with humor, chemistry, angst, and sensational banter. If you're looking for a well-rounded romance novel that will pull you in and give you all of the feels, this is the book for you. I knew that I was in for a fantastic reading experience with this book, but it far surpassed my expectations.

From the first moment they met, there was something between Reese and Chase. Their introduction was certainly unique and curious. What started out as Reese trying to get out of her boring date, turned into a random stranger giving her his unwelcome opinion about how she was handling her date. While Reese was annoyed at the gall of this stranger sticking his nose where it didn't belong, she couldn't help but be intrigued and interested in this charismatic and handsome stranger, especially when he attempted to make her date more exciting.

Chase Parker is the complete package. He's cocky, intelligent, confident, gorgeous, and quirky. His ability to make up stories at the drop of a hat definitely added to his witty charm. The chemistry that he and Reese had was palpable. The back and forth and flirtatious banter that they had was second to none. It kept me laughing and flipping the pages as fast as I could read them.

When Reese gets hired on at Chase's company, she is excited to get the new career opportunity, but she is also apprehensive to have such a flirtatious relationship with her boss. Chase has made it very clear that he's attracted to her, but she has made it equally clear that she has absolutely no intentions of mixing business with pleasure, even if the boss gives his blessing.

I loved the romantic tension that played out between Reese and Chase. It's the slow burn between the characters that entices me into a romance, and this book had it in spades.

Beyond all of the intense attraction and humorous moments, there was also past issues for both characters that added to the depth of the story. These events from their pasts just made me want their relationship to succeed all the more. My heart broke for both of them, especially Chase, and I wanted nothing more than for him to overcome his pain and guilt.

Bossman was a highly entertaining read that kept me laughing, swooning, and falling in love right along with the characters. It was the perfect balance of everything that I look for in a book, and I didn't want it to end.





*5 Stars