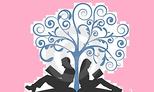 ​​This book ended up surprising me. I was expecting an enemies-to-lovers romance, a good dose of angst, and a slow-burning romance, and I got all of that, but what I didn't expect was for this book to tug on my heartstrings so much. If you're looking for a well-rounded love story that invests you in the characters' lives, look no further, this one is sure to please.

It's no secret that I am a big fan of slow-burning romances, and I've said it before, but Samantha Young knows how to deliver this like the pro she is. I love having the time to really get to know the characters and their backstories. I never want to be thrown into the throes of the relationship, I want to sit back and enjoy the journey to get there. It's all about the anticipation.

Skyar's dream was to become a famous pop star. With determination, hard work, talent, and her mother's support, her dreams were realized. But the price of fame is high, and Skylar quickly learned that being in the public eye had its downfall. Grasping that elusive piece of fame was always her dream, and while singing and performing still brought her joy, being the target of scrutiny, being pursued and filmed by paparazzi, and never having a moment's peace chipped away at Skylar's happiness. When a tragedy hit close to home, Skylar made the drastic decision to leave her band, and lose herself in anonymity, deciding to live life on the streets of Glasgow, Scotland. From chart-topping, highly publicized "it" girl to homeless and busking on the city streets just to get by.

But Skylar wasn't as unrecognizable as she'd hoped. When Killian O'Dea heard her singing on the corner, he immediately had his sights set on her for his uncle's record label. If he could land a contract with her, he would be that much closer to finding the success and the admiration that he desired. As opposed to returning to the spotlight as Skylar was, a recent brush with danger made her realize that the streets weren't the safest place for her to be. But would putting herself back out in the public eye be what was truly best for Skylar and her own personal well-being?

Just as I expected, the push and pull between Skylar and Killian was intense and antagonistic. Skylar was no wilting flower. While she may have spiraled downward in her life, make no mistake, she was still a fiery, strong, determined young woman. She made Killian work for every inch she gave him. It was difficult not to love her and be on her side.

As Dust Dances was an entertaining, romantic, emotional read from start to finish. Whenever Samantha Young has a new release, you can be sure that it will be added to my to-be-read list.


*4.5 Stars