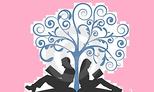 ​​Anatomy of a Scandal is a superbly written novel that immediately pulled me into the story and the characters' lives. I chose the busiest time of the year to decide to read this book, which probably wasn't the best decision I could have made because as soon as I began reading it I was hooked. I would tell myself that I would just read one more chapter…then I would read another…and another. It is fast-paced, intriguing, and kept me completely captivated as I witnessed the story unfold.

To outsiders looking in, James and Sophie Whitehouse would appear to have a picture perfect life and marriage. James and Sophie met back in their university days at Oxford. James is a successful, handsome politician who exudes self-confidence and charm, while Sophie is the beautiful, doting wife and mother to their two children. Their lives are turned upside down when James is accused of a shocking crime, one that seems far out of James's character, social status, and elite upbringing. Sophie is certain that her husband is innocent. How could the man that she has known all these years, the father of her children, have done such a thing? But how well does Sophie really know her husband?

To Kate Woodcroft, the prosecuting attorney, James is a guilty man. It's her job to try to convince the jury of his guilt, but that's not an easy feat. A man of James's stature, who is recognizable to the citizens, and who is a strikingly charismatic family man, is not the usual profile of a criminal.

Anatomy of a Scandal is a timely and relevant book. With all of the allegations that have surfaced in the entertainment industry and in the political landscape over the past year, this book is even more topical than ever. When individuals use their power, prestige, and influence to push the boundaries of what is considered acceptable in society and then expect no repercussions for their actions, it brings to mind the old boys' club mentality, sticking up and defending your own, to the detriment of an innocent, violated victim. The power players who have the firm belief that they are made of rubber and everything will just bounce right off of them.

The book is told from the perspectives of the main characters, from the past to the present day. This allows the reader to get a glimpse into the lives of the characters, to become better acquainted with them, and to have a better understanding of the events that have shaped their lives. I had very strong feelings toward the characters, which exactly what I want from a novel. Good or bad, I want and need to feel something for the characters and their situations.

Sarah Vaughan has written an addictive story that is filled with marital issues, lies, betrayals, courtroom drama, and suspense. It begs the question: how well do you really know your spouse? I couldn't flip the pages fast enough to discover what was going to happen next. This was my first time reading a novel by Sarah Vaughan, but it certainly won't be my last. Anatomy of a Scandal was a riveting read that won't soon be forgotten.





*4.5 Stars