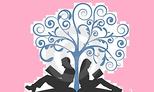 It pains me to write this review, almost as much as it pained me to finish this book. I've always enjoyed Charlaine Harris' writing: the Sookie Stackhouse/True Blood series, Harper Connelly, Midnight, Texas. When I saw that Harris had a brand-new, what I would call, dystopian/fantasy, I was all in.

An Easy Death simply did not meet my expectations. I've always loved the way that Harris could make me laugh out loud through a unique dark story. While Lizbeth Rose had a constant stream of sarcasm flowing from her mouth, it just didn't hit the mark.

Did Harris create a new concept of a dystopian world with An Easy Death? Absolutely. Was Lizbeth Rose a well-developed, strong heroine? Definitely. Sometimes this just isn't enough. An Easy Death was dragged out far too long with too much repetitive action: Lizbeth leaves town escorting her charges, she kills bad guys, arrives in the next town, has a bath, changes clothes, repeat. Come on, Charlaine, you can do better than this.

If you don't know Charlaine Harris, (what rock are you living under?) I would have to say that An Easy Death is not the best place to start. Go for Dead Until Dark or Midnight Crossroad. From a technical aspect, there is nothing wrong with An Easy Death, but it felt like the story was tossed together just to get a book out.





*3 Stars



An Easy Death





By Charlaine Harris