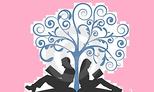 ​​​This is one of the best books that I have ever had the pleasure of reading. It's not just one of my favorite reads of the week, month, or even the year; it belongs on my list of favorite books of all-time. Five stars isn't enough. Once I finished reading A Boy Like You, I sat there staring blankly at my Kindle wondering how I was going to write a review that would do this book the justice that it so deserves.

I was only a few pages into the book when I knew that it was going to be special. Right from the prologue, my heart was beating rapidly, I was fighting back my tears, and I was settling in for what was promising to be an unforgettable journey. It ended up being an unforgettable journey and so much more. Ginger Scott has an incredible talent for pulling her readers in, making them feel her words instead of simply reading them. I never felt as though I was merely reading the story; I was living it and experiencing every single emotion right along with the characters. This is the feeling that I am constantly chasing as an avid reader, and I found it with A Boy Like You.

Joss Winters' life changed at the tender age of nine years old. What began as a normal day in her life quickly changed when the family life that she knew and loved crumbled before her eyes. This one day saw the demise of her parents' marriage, Joss's life nearly ending, and an awkward boy coming to her rescue and leaving a lasting impression on her for years to come.

Joss was a tough, feisty, spirited, and stubborn teenager. She preferred keeping her feelings in check and people at bay. She had experienced her share of loss and disappointment over the years and her tough persona helped to give her an unapproachable, nonchalant appearance. Joss was struggling in her life, and she was spiraling into dangerous territory with self-destructive behavior.

I loved Joss. I wanted to shake some sense into her, give her a big hug, and yell at her that she was worth so much more than she believed. She had given up her hopes and dreams, believing that it would stave off disappointment when her dreams didn't come true. She had a natural talent for softball, a love and talent that was deeply-rooted with her father, a baseball coach for the local high school. Even her love of softball took a nosedive when her family fell apart and her father checked out emotionally from her life. But when she meets the new boy, a pitcher for her school's baseball team, his mere presence makes her feel more than she's allowed herself to feel in a long time.

Wes is one of those special characters who is just beautiful inside and out. His caring nature and kindness shines through in everything that he does. He's an enigma who seems wise beyond his years. Wes sees Joss, truly sees her. He wants to challenge her, help her, be there for her, and save her. He wants to see her succeed as much as she tries to fight it. I loved witnessing Joss letting herself fall (although reluctantly) for Wes. He meant a lot to Joss in the short amount of time that they knew each other, she was comfortable with him, they felt natural together - almost familiar.

A Boy Like You is a unique, romantic, emotional, and mysterious read that captivated me from beginning to end. I can't sing this book's praises enough. It was just everything that I could have wanted. I knew that it was the first book in a duet, and I knew that I was going to be left hanging at the end, but I couldn't be happier that I'm going to be getting more of this story and these characters in the near future. This is an exceptional and extraordinary book!





*It deserves more than 5 Stars!