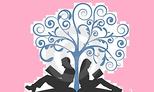 The Marco Effect



By Jussi Adler-Olsen



By the time you get to book five of a series it's hard to know what more to say. Sometimes I feel like I could just copy and paste my review for Jussi Adler-Olsen's last book, change a few names and hit publish. But that would be lazy, so I'll give you my thoughts about where I stand with Department Q after The Marco Effect.

First and foremost, you must read the Department Q series in order, starting with The Keeper of Lost Causes. The story starts there, each case is independent, but there is a continual growth of the characters and their interrelationships.

Don't take this the wrong way, but the series is formulaic – and I love the formula. Each one, including The Marco Effect, is a cat-and-mouse thriller. The reader knows who the villain is, and the tension is built around whether or not Carl can catch them in time. Jussi Adler-Olsen is a master of building a tense, gripping, dark crime story, around which he builds his fabulously developed characters.

The Marco Effect kept to the formula of the previous books, but the scenario is fresh and exciting. Marco is a sympathetic victim. We get to know a little bit more about the enigma that is Assad. I hope that when the series finishes, we finally learn who and what Assad actually is.

The Department Q books are not so much about the destination, but the journey to get there.

This is a series that's hooked me. I am already eyeing book six.



*5 Stars