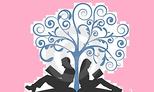 ​

​When I found out that S.C. Stephens was going to be publishing her earlier fan-fiction taboo romance, I pre-ordered it on the spot. Being a huge fan of this author and her previous books in the Thoughtless Series, I was well aware of her ability to massacre my heart with her writing. Nobody does angst quite like S.C. Stephens. I was more than ready to dive into this book and ride the roller coaster with these characters.

The book started out, I'd like to say, with a bang. It started out strong and piqued my interest immediately. Maybe I've read too many forbidden romances, but I had the story all figured out at a very early point in the book. While I was disappointed that I knew what was going to happen, I kept on reading because I still wanted to experience and feel the story along with the characters, to ride out the storm of emotions that I was sure was brewing.

With the subject matter that was involved, the book did have its emotional moments, but not really in that all-consuming, gut-wrenching way that I was anticipating. The characters were likable and sweet, and they were drawn to each other despite the forbidden nature of their relationship, but there was just something missing for me.

It always pains me to write a review for a book that I wanted to love so much, but in the end, just felt okay about. While this book may not have given me what I was hoping for, so many of her books have been favorite re-reads of mine. She will always be one of my go-to authors.





*3 Stars