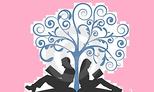 ​

​​Furious Rush left me rubbing my hands together in giddy anticipation of this next book in the series. I remember thinking that the level of angst had just been turned up a few notches, which was exactly where I wanted it to go, and exactly where I expected this author to take the story. Dangerous Rush took that level of angst and revved it up even higher. I was feeling all of the familiar pangs of emotion and turmoil, but it was elevated to a point that made my heart pound that little bit faster.

Dangerous Rush picks up right where the first book left off. Kenzie's life had undergone some major changes. She wasn't living the life that she wanted, but at least she had Hayden by her side. He was the bright spot in her new, bleak reality. While he was still racing, being promoted, and living out his professional racing dreams, Kenzie was stuck on the sidelines, missing the sport that was deeply rooted in her heart and soul. While she was happy in her romantic relationship, her family and career suffered for it. But Kenzie was certain that Hayden's love and support was worth any sacrifice…until she begins to doubt his honesty and loyalty.

I felt for Kenzie's situation. She had lost the things that truly mattered to her, except for Hayden. With the return of Hayden's long-lost ex-girlfriend, Felicia, Kenzie was beginning to think that she was losing him too. Felicia had been an important part of Hayden's past, and she was now the newest member of the Benneti Racing Team. Now that Hayden and Felicia were back in close proximity of each other, working for the same team, and being showcased as the "it couple" for the media, Kenzie felt like she was being pushed further and further onto the sidelines of Hayden's life.

The book is told from Kenzie and Hayden's perspectives. This gave me the much needed insight into both of their thoughts, motivations, and feelings. Of course, being a woman, I was siding with Kenzie's feelings most of the time, however, I did feel for Hayden's situation as well. Did he do some things that made me question his true feelings and character? Absolutely. Did I cringe and feel the ache right in the pit of my stomach? Did I ever! This is what makes a good book a great book. I want to feel the emotions. Personally speaking, I don't need everything to be happy and perfect. I want to feel the real emotions, the pain, anguish, and heartache. I never want to read an easy story, one that is simply a smooth pathway to the end. If a book doesn't make a reader feel something – good or bad – then the author isn't doing the characters or the story justice. S.C. Stephens did these characters and story justice.

Dangerous Rush kept me riveted to the pages. It is a fantastic, addictive continuation to Kenzie and Hayden's story. It is brimming with secrets, lies, jealousy, tension, and turmoil – it's an angst-lover's dream.





*4.5 Stars