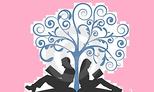 ​

​​As soon as I found out that S.C. Stephens was going to be writing a new series, I immediately added it to my TBR list. Of course, being a huge fan of the Thoughtless Series, I was more than a little anxious to be introduced to a whole new cast of characters. If she was able to create Kellan Kyle, who else could she make come to life within the pages of her book?

Furious Rush introduces readers to the fast paced, high-stakes world of motorcycle racing. To be honest, I knew absolutely nothing about the sport, but after reading a few chapters, I could almost hear the engines and smell the hot asphalt of the racetrack. The author has done her due diligence in setting the scene and delivering vivid descriptions of the sport. I wasn't just a reader, I was a spectator.

I love the fact that the female protagonist is a racer. She isn't just a meek young woman sitting on the sidelines cheering her man on. Oh, no. Mackenzie Cox was born into motorcycle racing. It's in her blood. In this male-dominated sport, she has a lot to prove. Being the daughter of a former motorcycle legend, she's not only following in his illustrious footsteps, but she is also trying to show the world that she has the talent, the ability, and has rightfully earned her place on her father's racing team. And whatever you do, don't call her sweetheart, baby, darling or, heaven forbid, princess!

Mackenzie is driven, motivated, regimented, and wants nothing more than to be the best and make her father proud. With the loss of one of the team's top racers and sponsors, more pressure is mounting on Mackenzie to improve her racing times and to hopefully draw the attention of more sponsors.

Hayden Hayes has made a name for himself in street racing. He is an undefeated, highly skilled racer who has finally landed a place on a legitimate racing team. But being the newest member of the Benneti Racing Team, he now has to leave his illegal street racing behind him. He also has to learn the rules of the team and not fraternize with the members of the rival team. Easier said than done when he meets Mackenzie Cox.

Following rules has always been part of Mackenzie's life, but when she discovers that racing with and against Hayden improves her times, she begins to buy into the belief that some rules were meant to be broken. Despite the firm non-fraternization policy between the two teams, she continues to race against Hayden, all with the goal of saving her father's team from financial ruin. The more time that Hayden and Mackenzie spend together, the more they are attracted to each other, and the rules continue to get brushed aside. The tension and chemistry between them increases with every illicit meeting, and Mackenzie is succumbing more and more to Hayden's charm, despite the consequences.

Furious Rush is a well-rounded contemporary romance. It has a little bit of everything to make the story intriguing and entertaining. Along with the forbidden romance element, there is also some suspense, action, and a good dose of family drama. As I was nearing the seventy percent mark in the book, I was finding it hard to put down. Once I reached the end, I was giddy with excitement at the way the author ended the book. She opened this story up to a whole new level of angst and tension. That's exactly what I was waiting for. Bring on the angst, S.C! I'm looking forward to reading the next book in this series.





*4 Stars