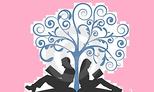 I've read my fair share of the Black Dagger Brotherhood, but with so many titles in the series, it gets a little intimidating. That's why I was excited to see a brand-new series from J.R. Ward, one that I could get my hooks into from day one and not have such a massive catalogue to get caught up to.

What I loved about Consumed were the characters. Ward takes her time developing Anne and Danny, as well as their relationship. The entire time I was reading, "Broken" by lovelytheband was playing in my head: I like that you're broken Broken like me. That song is their relationship! Who wants to read a book about perfect people with a perfect relationship? No troubles, no problems, no adversity…No fun! And Consumed was certainly fun.

Consumed bills itself as a mystery within the romance category, and it certainly fits the genre. The mystery/thriller was there, although it definitely played second fiddle to the romance. The romantic tension in the relationship was expertly developed, however, the mystery, the danger, played out too quickly and all at the end. Personally, I would have preferred more focus on that end of things, it would have created a better balance for a romantic suspense.

Consumed was definitely a fun book to read. Ward is a pro at creating captivating characters and imperfect relationships. All I would have liked was a little more action, no, not that kind, there was plenty of that. Where is this series going next? I've got a couple ideas.





*4 Stars