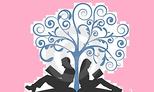 ​I was already a fan of J.R. Ward's Black Dagger Brotherhood series, so when I heard that she was going to be writing a new series about a different type of brotherhood —firefighters— my interest was more than a little piqued. This brotherhood also included a "Sister," a feisty, strong, determined woman whose destiny and family legacy was forged in smoke and flames. ​

Consumed is a romantic suspense at its core, but there is so much more to it than that. The story revolves around Anne "Sister" Ashburn. She is the daughter of a highly revered, fallen fire chief, and sister of the current one. Fighting fires was all she had ever wanted to do in her life, and she was born for it. Throughout the pages, the reader gets an up close and personal view of Anne's life: her family issues, her love interest, and the destructive nature of her career. But this book is about a brotherhood, and we also get acquainted with Anne's fellow firefighters. We get glimpses into their lives and their relationships. They are an interesting cast of characters, each one broken, flawed, and struggling with his own demons.

Consumed started out on a pretty high, jaw-dropping note that set the stage for the rest of the story. I was intrigued and fully invested in what was unfolding in front of me. There was a great deal going on at all times, and my interest never had a chance to waver. It's also worth mentioning that I didn't see the story playing out the way that it did – and I love it when that happens.

As with most first books in a series, Consumed was an introduction to the setting as well as the many faces that the reader will have the pleasure of getting to know in future books in this series. J.R. Ward has done a wonderful job of introducing the characters and offering up just enough information about each of them to keep her readers curious and anxiously awaiting the next book in the series. With such a colorful group of characters, I'm already wondering which one will have the spotlight in the next book.





*4 Stars