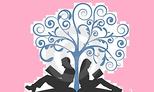 ​​Desperate times call for desperate measures in this fast-paced read. I must admit that I zipped through this book in record time. It grabbed my attention from the beginning and had me glued to the pages until the end.

Candace Tapers is drowning in bills. She rents a dump that she can barely afford, she drives a clunker that is far from dependable, and her father is sick in the hospital with mounting medical bills. When her dreams of becoming an event planner aren't happening, she does what she has to do to survive on a day-to day basis – she becomes a stripper in a seedy club. This life is far from the life that she had envisioned for herself when she was in college, but she's desperate.

When a handsome businessman and his security detail enter the club and request her in the V.I.P room, she is confused as to why she was specifically chosen. But at least this client isn't a frat boy with grabby hands, or a drunk, pervy husband and father of three just looking to get off. This man sitting before her exudes power, success, and sex appeal. Mmm…but he's not exactly a gentleman, either.

When a second trip to the club leads to a proposal that is unexpected and seems too good to be true, Candace is torn between jumping at the opportunity to escape her money issues and running for the hills in apprehension. Since Candace isn't living a charmed life with a promising career, she decides to forego her fears and reservations and jump in head first. How bad can it be? All she has to do is live by Nathan Dumont's rules, succumb to all of his sexual needs, and not expect any romance, feelings or love. In exchange, she will live in luxury and have her father's medical care paid for. How difficult can that be, right?

The interactions between Candace and Nathan are either hot or cold. He doesn't really want to have much to do with her other than to use her to satisfy his sexual appetite – with or without spectators. Their relationship is highly erotic, but as I mentioned above, Mr. Dumont is not always a gentleman. His expectations of Candace did at times, in my opinion, cross some lines. In fact, they were downright unacceptable, but it did add to his aloof, chilly demeanor.

Throughout the book, I was constantly wondering what exactly he wanted from this fake relationship. Why did he choose Candace? Could he truly be trusted or did he have some sort of sinister motive in mind for her? His behavior was difficult to decipher. The only thing that was made abundantly clear was that he had absolutely no interest in having a real relationship with Candace. Unfortunately for her, she was struggling with separating their intimate moments from her feelings. There were times when he seemed so gentle, so into her, so normal. She was beginning to fall for her husband.

Alessandra Torre excels at writing erotic stories that keep you on your toes. This is an unconventional romance that sparked my interest, made me squirm, pushed my limits, and kept my suspicions on high alert. While there was one particular reveal that left me feeling slightly flat and still wondering, overall, I was pleased with the way the story played out.





*4 Stars