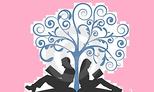 Tortures of the Damned



By Hunter Shea



​

I have a problem. I have a lot of books, more books than I can read. And I keep buying more. Tortures of the Damned is a prime example of this problem. Last year while on vacation, my wife and I hit up every book store that we could find (yeah, we do that). We'll even pull off the interstate if we spot a Barnes & Noble or BAM. On one of these "pit stops", I saw Hunter Shea's new release of Tortures of the Damned; I had to pick it up! Now it is one year later on summer vacation, and I've made a commitment to myself…I'm reading some hardcovers and paperbacks – putting my Kindle on the back shelf. So here I am, reviewing a book that's been out for a year that I had during its release week.

Sometimes I think the only way to survive any type of apocalypse is through some dumb luck and by not making stupid decisions. Hunter Shea has taken this concept with the Padilla family and run with it. He has taken me on a rock 'em sock 'em tour of Yonkers, filled with animal attacks and people who behave worse than animals.

One thing that really caught me off guard with Tortures of the Damned was the chapter lengths. For a book of 439 pages it has 152 chapters. Using my impeccable mathematic skills, that's about 3 pages per chapter. At first I was thinking, at least if I have to put the book down I'm probably going to be at the end of a chapter. But as I read along, the brilliance of these short chapters really came into play. With the shifting points of view, these short chapters rocketed the action forward. Once the action kicked into high gear, I was propelled forward at blinding speed.

I found that the characters took a bit of a back seat to the action. It's not that they were poorly done or poorly developed, it's just that there was so much going on that it was hard to get to know them.

Tortures of the Damned is a fast paced, fun read. It presents an apocalypse that is possible and terrifying.





*4 Stars