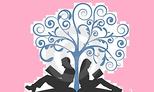 ​

​​This was just the quick, fun pick me up that I needed. After spending a couple of weeks reading books that ripped my heart to shreds, I wanted something light and entertaining to change the pace a bit. Thirty Day Boyfriend did the trick.

I do love an office romance. Throw in a boss/CEO who is a cold, demanding workaholic and I'm all in. Most employees would cower to a man in Nicholas Wolf's position, but not Emily Johnson. She may have been his executive assistant – and a darn good one – but she didn't take any of his crap. She was feisty, smart-mouthed, and hated every minute of her job with the head of Wolf Industries. In fact, she tried on a daily basis to get out of her contract with him…she even tried getting fired. There was great banter and tension between them, and this just added to the overall enjoyment of the book.

After a couple of years of attempting to get out of her job, Emily had one more contract to contend with from her boss. Nicholas had one final deal to make with her. If she pretended to be his fiancée for thirty days, he would release her from her remaining two-year contract and give her a hefty payout. Seems like an easy enough deal to sign on the dotted line. But thirty days of pretending to be in love with someone who's been a thorn in your side can seem like forever…or the chemistry and tension can reach a crescendo that would be impossible to ignore.

The book is written from Nicholas and Emily's perspectives. Each chapter counts down the days of their new, shorter contract. This was a fun way of presenting their story. Whitney G. knows how to tell a good story, my only wish would've been for it to be longer. With that being said, it was a complete story, however, I just wanted it to be a bit more drawn out. I was having too much fun for it to end!





*4 Stars