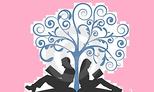 It looks like The Woman in the Window will be the last book that I read in 2017. What a fantastic way to end my year of reading. I always hate to compare a book to another, I feel obliged to make an exception in this case; The Woman in the Window is The Girl on the Train meets Rear Window. It would make an incredible movie, and yes, I will be dragging my wife there, although once she gets her hands on this book she'll be there with bells on.

A.J. Finn has created a captivating character in Dr. Anna Fox. With all of the classic movie references, the contrast to Rear Window is inevitable. Unlike L.B. "Jeff" Jefferies, Anna Fox is trapped in her house due to a mental issue instead of a physical issue. Finn made the debilitating effects of Anna's condition tangible, real and terrifying: "It's swelling against the door, bulging its muscles, battering the wood; I hear its breath, its nostrils steaming, its teeth grinding. It will trample me; it will tear me; it will devour me." He has created a sympathetic character that the readers immediately feel for. We want Anna to get better and reconnect with her old life.

Finn had Anna lead me down the hallway, slowly revealing the cause of Anna's condition. Then he pulled the carpet right out from under my feet, not once, but on several occasions. Thank you! That is exactly what I want from a story.

If you love a book that is patient and slowly reveals itself to you before smacking you across the face, The Woman in the Window will be a fabulous book for you.





*5 Stars​



The Woman in the Window



By A.J. Finn