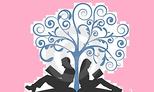 ​I think we've all had those books, the ones that seem as though everyone else has already read, loved and sung their praises. For me, The Troop was one of those books. I've had The Troop on my Kindle since last October, I just needed to make the time to read it. If you haven't read The Troop yet, I highly recommend that you read it too.

The Troop has to be the most sensory stimulating book that I've read: sight, sound, smell, even taste and touch. Nick Cutter brought all of them to life within the pages of the book. I could see the thunder clouds building, hear the waves crashing on the shore, smell the rotting flesh, taste the blood in my mouth and feel the "bioengineered nightmare" crawling underneath my skin. It truly takes an extremely talented author to bring all of this to life.

At many points while reading The Troop my stomach squirmed, I covered my eyes, I was disgusted and repulsed. The story made me feel like I was watching a gruesome horror movie. I loved it.

What a fantastic cast of characters! Cutter really went all out here. It had been a while since I read a good coming of age story, in fact, I had gotten quite tired of them. Cutter has really brought back the good old fashioned coming of age story. The boys all seemed so normal at first, but as time went on, their true natures were revealed.

I think that The Troop is one of the best books I've read. It should definitely be on every horror fan's TBR list. Nick Cutter is a master of the genre.





*7 Stars