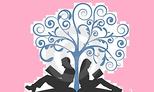 The Substitute





By Nicole Lundrigan



I love a great crime/mystery. Nicole Lundrigan intrigued me with her synopsis, just enough to grab my attention, but not too much as to give the story away. The Substitute certainly did not disappoint. I was pulled into the story and could not escape the web that Lundrigan weaved.

The Substitute is told from two perspectives: that of Warren Botts, an unusual and peculiar substitute teacher, and that of a second character, who it is, is a mystery that kept me guessing until the end. I was amazed at the depth and particularities of these two – they had so much in common, yet they were so different. The supporting cast was equally as captivating, each one with their own special characteristics, and each with their own thread in this story. These characters made The Substitute impossible to put down.

For any good mystery, it is essential to keep the readers guessing, "Who done it?" Well, Lundrigan goes outside of that box. We know the culprit, we just don't know how that character fits in. Who are they in the grand scheme of things? I was impressed, I didn't even come close.

As an introduction to an author, The Substitute was perfection. I was lured into the trap and didn't even see the final strike until it was delivered. This is an author that I will be looking for more from in the future.





*5 Stars