The Snowman



(Harry Hole #7)

By Jo Nesbo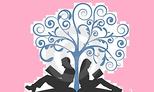 ​I'm always a wee bit leery of jumping into one of these never-ending series. I've had my eye on Jo Nesbo's Harry Hole for a while, wondering if I want/need to start at the beginning. With the movie being released, it seemed that surely The Snowman must be able to standalone and must be one of the best Harry Hole books.

As a standalone, The Snowman works just fine. Sure, Harry has a history, all characters in any book do, but I was easily able to catch up with Harry's past. Yes, if I were to go back, I know of a few of the characters who will be lost. Any reader should easily be able to roll straight into The Snowman.

In my experience, the most important part to a great Nordic noir is the protagonist. Harry Hole is a brooding lone wolf; he operates just outside of what is acceptable to his superiors. This makes him the best the police have, but he can never advance beyond his current position. This is a familiar trope, but Nesbo has developed a depth with Harry Hole to make him standout within the genre.

The plot moved at a good pace. I don't want a book that is over as soon as it starts, but don't drag it out without keeping it interesting. Nesbo kept the story engaging with a great selection of questionable characters. It changed several times from a "who done it?" to a "cat and mouse." Once it really got going I could not put the book down.

The Snowman was a great introduction to Jo Nesbo's Harry Hole. It had an engaging protagonist, a plot with massive twists and turns, and a perfectly balanced cast of characters.



*4.5 Stars