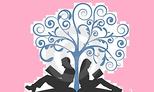 As soon as I read the synopsis for The Protector, my interest was piqued. It seemed like the perfect recipe for romantic tension. The Protector delivered this and so much more.

Camille Logan is not your typical rich, famous girl. She's determined to live her life without her father's financial help. She has ambition and goals that she has been working hard to see come to fruition. With her profession as a model, along with her last name, she has grown accustomed to seeing her face splashed across the tabloids. She would be the first person to admit that she has given the gossip rags plenty of stories over the past couple of years, but she has worked diligently to change and repair her image.

While Camille is set on making her own way in life free from her father's control, she is forced to accept his help when he receives a threat that puts her safety in jeopardy. What she didn't want to have is a bodyguard shadowing her every move twenty four hours a day and impeding her freedom.

Jake Sharp didn't really want to be protecting a rich, entitled daddy's girl, but when the job presented itself, he was in no position to turn it down. As a former military sniper, Jake had seen his share of death and destruction, but Jake was still experiencing the aftereffects of his time in the military. He was struggling against his own demons, trying to overcome and quiet the constant feelings of pain and guilt that plagued his thoughts. Working offered Jake the distraction that he needed.

Despite the aggravating interruption to Camille's life, she couldn't help but be attracted to Jake. As much as he was trying to do his job, she was trying in equal measure to get away from him and his constant surveillance. This created a great back and forth, push and pull between the characters. The chemistry between Jake and Camille was intense, and half the fun was waiting for them to throw caution to the wind and give in to their feelings.

Jodi Ellen Malpas has created a fantastic cast of characters. Camille is a strong female character who doesn't fit the typical mold of the "rich girl". She is feisty, fierce, and independent. She is a character that you couldn't help but feel connected to. Jake Sharp? He is pure alpha male. He represents that tough, dominant man who exudes the utmost level of confidence and competence. But there is so much underneath that tough outer shell of Jake Sharp. He is the strong quiet type, but he's harboring secrets that could destroy his potential future with Camille. It's his vulnerability that peeks through that truly makes this character special.

The Protector not only provided a great, intense romance, but it also had an intriguing amount of suspense that kept me on the edge of my seat. Who was responsible for the threat to Camille? What was Jake hiding? It kept my suspicious mind spinning with the possibilities. With interesting, likable characters, a sizzling romance, family drama, and action, The Protector had a little bit of everything that made it an entertaining read from start to finish.



*4 Stars