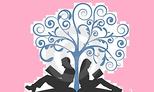 ​​​​I have been a fan of this series since the first book. While The Problem with Him is the third book in this series, it can be read as a standalone, however, I do highly recommend the other books, too.

Rachel Higginson has mastered the art of writing the slow burning romance. I'm not a reader who is in any hurry to get to the main event, or in this case, the main course. I prefer to take my time and let the anticipation build up to the boiling point, and let me tell you, the outcome was well worth the wait. These two characters had the push and pull, the competitive edge, the witty banter, and the chemistry that just made for an overall entertaining reading experience.

It was pretty difficult not to have a soft spot for Wyatt Shaw. While he commanded the kitchen of his award-winning restaurant with skill, dedication, and leadership, he had a soft spot for his ever-challenging sous-chef, Kaya. But she could push his buttons like no one else. Having once worked together under one of the best chefs in the country, they developed a friendly-ish relationship that seemed to thrive on their competitiveness. Now that Wyatt was in charge of the kitchen, the once co-workers were now boss and employee.

Kaya was a force to be reckoned with. She was snarky, opinionated, and knew exactly what she wanted out of life. I loved her! She knew that she had the culinary chops to make it to head chef one day, and she was determined to see herself leading a top kitchen. Even though she exuded confidence in her professional life, her romantic life was another story. If it would've been possible to reach into my Kindle and give her a helpful, encouraging nudge in the right direction, I would've. That right direction would have led her right to Wyatt.

The Problem with Him is an enjoyable read that is filled with humor, heat, and plenty of girl power. Once again, Rachel Higginson has given her readers a well-written, delectable story that makes their hearts beat a bit faster and their stomachs growl a bit louder. It's not an easy task to read a book that is set in the culinary world when you're trying to watch what you eat, but it was still a satisfying treat!





*4 Stars