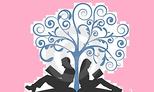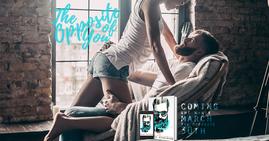 ​​​I adored every delectable morsel of this book. This was one of the best slow burning romances that I've read in quite some time. The author took her time to develop the characters and their relationships, allowing her readers to become acquainted with them, to feel for them, and to fill her readers with anticipation with every turn of the page.

The Opposite of You hooked me from the very beginning. It is brimming with realistic characters and emotions. Nothing about this story is forced or rushed. The story flows effortlessly, providing an authentic, engaging reading experience. I didn't want to put it down once I began reading it, and I certainly didn't want to see it come to an end.

After spending two soul-crushing years in an abusive relationship and one year-long trip to Europe to try to regain a bit of herself, Vera is back in her hometown, sleeping in her childhood home, trying to put the pieces of her life back together. As a graduate of culinary school, she has always dreamed of running her own kitchen in a top restaurant, but her last relationship not only damaged her self-worth, but also made her dreams feel completely out of reach. Cooking is her joie de vivre, giving that up is not an option. Vera's new plan has been to put all of her effort and what little money she has into owning and operating her very own food truck. She has her truck, she has help from her family and best friend, she has a prime location to park...she also has one of the top restaurants right across the street from her, along with the egotistical, cocky, brash executive chef who hasn't exactly rolled out the 'welcome mat' for her.

Killian Quinn is confidence personified. He is a skilled, revered chef who has already made his mark on the culinary world. He isn't the easiest man to work for. He runs a tight ship. He expects the best from his employees and the masterpieces that come out of his kitchen, they are, after all, a reflection of his craft and expertise. He's earned his swagger through hard work and dedication. He's one of the best, and he knows it, but he'd be lying if he said that he wasn't curious about the new food truck across the street, the food that it was serving, and the woman who was running it.

I loved the interactions between Vera and Killian. She was already familiar with his reputation in the kitchen, but she wasn't expecting him to be so boorish, rude, and insulting about her venture and her food. Despite her past experience with chefs of his caliber, she was still put-off with his blatant self-importance and superiority. But in all honesty, that's what made this book so much fun. I loved how they sparred, reacted, pushed each other's buttons. It was this back and forth, animosity, and tension that made every one of their conversations, notes, and messages so entertaining and irresistible. It only helped to intensify their sexual chemistry.

I was completely enamored with this couple and their budding romance, but Vera's own growth and strength never took a backseat in the book. This was always her story. This was about her realizing her worth, believing in herself, and learning to let go of all the negativity that was drilled into her. I wanted nothing more than for her to achieve her dreams. I wanted her to see that she was brimming with talent and potential. I also wanted her to be able to open herself up to falling in love again. I was waiting on pins and needles for her to see that maybe the opposite of what she wanted was exactly what she needed.

With rich, intriguing characters, fantastic dialogue, humor, romance, and a great deal of heart, The Opposite of You had all of the elements that I love when reading a contemporary romance.



This book was a five course meal with an extra dessert!





*5 Stars