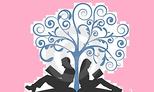 What a truly fantastic way to kick-off my new year of reading! I am always drawn to a story that spans over the course of several years, allowing me to become acquainted with the characters, to witness them grow up, develop, and watch as their story unfolds. The Mason List provided me with a reading experience that I can only describe as an epic page-turner that I won't soon forget.

Alex had lived through her share of heartbreak and upheaval in her young life. Life as she knew it was over. Her mother was terminally ill, her father lost his job, and she was now homeless. Living in their old Bronco outside of the hospice where her mother was slowly slipping away, Alex and her father were living day to day, merely existing in the shells that they once were. Her carefree, innocent childhood years were also slipping away, leaving a hardened person in its place.

When Dr. Mason learned how the Tanners were living, an act of kindness introduced the Tanners to a better way of life, which included introducing Alex to Jessup Mason. Jess reintroduced Alex to being a kid again. He brought a light back into her world that was darkened by illness and poverty. They quickly became friends, partners in crime, and everything to each other.

The Masons were an affluent family with a stellar reputation in their community. Their generosity with the Tanners was a godsend, a welcome respite from the hard knocks that they were experiencing, but with all of the generosity came hard feelings for Alex. She didn't want to be the charity case of Arlis' premier family. She didn't want to be the poor girl who took everything that they offered, but her father took their generosity as the gift and miracle that he believed it to be.

As Alex and Jess grew up, their bond became stronger. Even with all of Alex's resentment towards the Masons, Alex could never dislike Jess. He was her other half, her best friend, everything that was good and right in her world.

S.D. Hendrickson takes the reader on a journey through the most pivotal points of Alex's life with Jess. You're able to watch their relationship and feelings grow, change, and become even deeper. I loved their story, I loved them, and I was completely emotionally invested in their story. With that being said, I will admit that there were times when I wanted to shake some sense into Alex. I wanted her to let go of her feelings toward the Masons and her own feelings of inferiority. I wanted her to see herself as Jess saw her. He never thought of her as anything other than the best person in his life. Have I mentioned how much I adore Jess?

The Mason List was everything that I could've hoped for. It is a beautiful, heartbreaking, hopeful, emotional story that consumed me beginning to end. This is a fantastic debut novel by an author who kept my heart pounding, my tears streaming, and my love of reading at a high.





*5 Stars