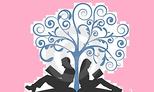 ​

The Gathering Horde is a whole lot of zombie fun. Let's be honest, we all know it will never happen, but what if…What would you do? Where would you go? Could you survive? That is the appeal of the zombie apocalypse.

Rich Baker took me on a maniacal ride through the beginning of the end of the world as we know it. In a world filled with pages of the undead, he has kept his story fresh and exciting.

What Rich Baker did exceptionally well was the chase. We follow Ben and Toni as they race to escape "The Gathering Horde" along with Keith and Danielle. I was riveted to my Kindle throughout this part as I devoured the pages. It certainly left me looking for more.

Rich Baker has crafted a great beginning for what should be a fabulous new addition to the zombie literary world. It possesses realistic characters, a believable vector and exhilarating tension.

The only issue that I had was the length. The Gathering Horde is 51 pages and was a perfect length for the origins of the virus and the college kids, but there is another cast of characters, the parents. We are introduced to them, but as a reader, I don't feel like I had the chance to get to know them. I am certain that this will be taken care of in the second book in this series.

Both books are available on Kindle Unlimited. My suggestion would be to grab both and read them back-to-back. You will have about 200 pages of pure zombie fun.





*3.5 Stars

with potential



The Gathering Horde



(Zed's World Book One)



By Rich Baker