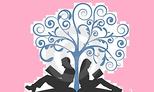 No one writes small-town romances like Laura Miller. In fact, this is my favorite book by her.

Once again, she has written a beautiful, heartfelt romance that swept me off my feet. I could visualize every moment in this book. Laura Miller set the scene beautifully. I felt as though I was right there with the characters in the quaint, charming country setting.

The Dream begins as a coming-of-age story that is brimming with the possibilities of young love. It's a story of warm summer nights, stolen moments, and gazing up at the stars. But Daisy and Everton weren't supposed to fall in love. He was only supposed to be helping out on her family's farm for the summer. Daisy's father made himself very clear when he stated that his daughter was off-limits, but their story was a true example of the heart wanting what the heart wants and being willing to risk it breaking for a few more moments together.

For Daisy and Everton, time was never on their side. They fell for each other at the wrong place and wrong time in their lives, but they still fell, and they fell hard. As a reader, I felt their longing and pain, and held my breath in the hope that everything would work out for them in the end. But it's the obstacles and issues that impede a couple being together that makes a forbidden romance that much more appealing. Did they get together? I have so much that I would like to say, but I certainly don't want to spoil any part of it.

There was just an overall magical quality to The Dream, and I was completely captivated by it. As soon as I finished the prologue, I knew that it was going to be something special. It even went a step further and had a twist that I never anticipated. It surprised me, to say the least, but it made me love the book even more.

Romance aside, I would be remiss if I didn't mention how much I enjoyed the banter and relationship between Daisy and her sisters. I looked forward to reading the scenes with them in it. They certainly provided a good dose of humor to this novel.

The Dream was a lovely story. I would say that it was everything that I have come to expect from a book by Laura Miller, but in this case, it was also so much more. Whenever I catch myself thinking about a book and its characters days after finishing it, I know that it was a winner.





*5 Stars