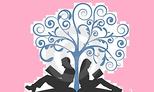 ​The Devil's Playground hooked me from the beginning and kept me glued to the pages until the very end. Brimming with raw emotion, tension, angst, chemistry, and humor, the storyline and the incredible writing had me completely enthralled.

To an outsider, Meredith would appear to have an ideal life. She is an intelligent, beautiful mother of two children, she's married to an ambitious man, and she lives in a lovely home in a small community. But as we all know, appearances can be deceiving.

Meredith feels like she is stagnating. Since giving up her own career as an attorney to raise her children, she feels as though she has lost her own identity in the process. Her days are spent taxiing her children to lessons and activities, helping with homework, chaperoning field trips, and hanging around in her sterile house. With a husband who is often away on business for days at a time, Meredith is lonely. When Meredith meets Vince, the handsome, kind and married chief of police, there is an instant attraction that leaves Meredith wanting what she shouldn't have.

Eliza Freed has created a great cast of characters and setting for The Devil's Playground. Surrounded by Martha Stewart wannabes who create, bake, and craft their way to Pinterest greatness, Meredith just doesn't fit in. She's of the mindset of why bake something when you can buy it at the bakery? She is definitely not an aficionado of the hot glue gun or of party planning. But she is dedicated to her children's lives. Despite her inappropriate thoughts and her outspoken nature (which I loved, by the way), you never doubt her love for her children.

Meredith fights her attraction to Vince. She doesn't want to be that woman who destroys her family by having an affair. She doesn't want to get divorced and only get to be a part-time participant in her children's lives. She knows that starting something with Vince will only end badly. But for Meredith and Vince, the desire is stronger than their willpower.

The topic of cheating is often considered to be taboo in romance novels. It pushes the reader out of their comfort zone and takes away the safety and security that they look for in a love story. It makes them choose sides, making one character the obvious villain. Well, in The Devil's Playground, you get to witness the mechanics of Meredith and Brad's relationship (or lack thereof) and get to see how the lines between right and wrong, and victim and villain could become blurred. You can understand how Meredith feels, how dissatisfied, unappreciated and ignored she feels in her marriage. Does it make her decisions right? No, but it's also difficult to put the blame solely on her.

It was so easy to become invested in these characters and the story. The author does a superb job of taking a touchy topic and twisting it so that you almost find yourself rooting for the couple having the affair. Of course, I should've been vehemently against it, but this is fiction, so I just temporarily tossed my morals out the window.

With realistic characters, drama galore, and a plant that just won't die, The Devil's Playground is a fast paced story that kept me captivated until the end. Oh, and that ending? It spiked my heart rate and left my spine tingling. I can't wait to enter The Lion's Den.

This book will definitely be gracing my list of favorite books of 2015!





*5 Stars