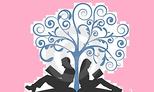 The Dance is just another reason why Alison G. Bailey is one of my favorite authors. Whenever I read one of her books, I don't simply read the words on the page, turn the page, and repeat. I feel and live through the emotions right along with the characters. It's impossible not to be affected by the stories that she writes, and The Dance is no exception.

I'm not going to go through a play-by-play or retell the story. This is the type of book that you want to experience for yourself and watch how it all unfolds.

I loved the concept of a romance about what happens after the happily ever. You know the story, the good girl from a good family falls for the popular football jock from a good, socially conscious family. They are the couple that their peers voted as the "most likely to marry". Well, this takes a look at life after marriage. And there were a couple of twists that I never saw coming.

Bryson believed that she had her fairy tale romance when she married her high school sweetheart. Being with Will for so long, everything just seemed to fall into place, it was so normal and expected. To anyone looking in, Bryson and Will had a perfect life, but as we all know, looks can be deceiving. The Dance gives the reader a birds-eye view into the highs and lows of their marriage, how they cope with events that occur, and what happens, when maybe, life isn't everything that they had hoped it would be.

As far as the characters in this book go, they couldn't have been better for the story that was being told. Oh, don't get me wrong, there is a character in this book whose behavior I found completely reprehensible, but here's the real kicker, the author wrote the story in such a way that I ended up feeling for him…I even cried for him…more than once!

The Dance is a journey, a story of second chances, forgiveness, and growth. It squeezed my heart, broke it, and put it back together again. Filled with emotion, romance, and humor, The Dance is a beautiful story that will definitely be gracing my list of favorite books.






*5 Stars