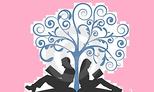 The Bone Collection





By Kathy Reichs



The Bone Collection was a great way for me to be introduced to a new-to-me author. As a rule, I'm not a huge fan of anthologies. I find that the stories are over before they've really had a chance to begin. The Bone Collection contains four stories within its 388 pages. It had a bit more meat and potatoes to the stories.

I'm not going to get into a review of each story, but look at the collection as a whole. What I ended up doing was reading one of the stories between larger books that I was reading. It was a nice change of pace between my other books, and left me fresh for the next one, in fact, I started looking forward to reading the next story in The Bone Collection.

Never having read Reichs before, I wasn't exactly sure what to expect. Reading her bio, you certainly know that her expertise in the content is second to none. But I was blown away by her writing chops. Temperance Brennan is a fantastic character. I loved the sarcasm that was dripping from her thoughts and dialogue. It is the best when an author can write about such dark subject matter and still leave me in stitches. It is a balancing act that is difficult to master, but Reichs has it down to a science.

After this introduction to Kathy Reichs, I will certainly be spending more time in the world of Temperance Brennan.





*4 Stars