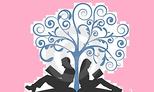 Sweet Dreams is a prime example of why I love contemporary romance. It has the perfect balance of emotion, humor, heart, and intensity that keeps readers invested in the story.

Polly Lockhart is a charming character. I adored her. She's a free-spirited, caring, loyal, feisty young woman who has lost a bit of her zest for life. Since the death of her mother, Polly has been working diligently to keep her mother's bakery afloat while attempting to complete her culinary studies. Her mother believed in living life to the fullest, but Polly hasn't been living by her mother's example.

When Polly's twenty-third birthday rolls around, her best friend decides that Polly needs to get out and have some fun for a change. With some friendly encouragement and a few shots of liquid courage, Polly sets her sights on a handsome businessman who looks slightly out of place in the shabby bar.

Luke Stone is a workaholic. His life revolves around his family-owned candy company. There's no time for romantic relationships. When Luke needs to take a little time to unwind, he likes to shoot some pool in a bar where he can fly under the radar and remain incognito. On one of these nights, his luck takes a turn for the better when he locks eyes with a beautiful young woman.

I fell in love with Polly and Luke from the very beginning. They are opposites in so many ways, but their chemistry is intense and palpable. From their first introduction to when they meet up again, there is pure heat between them. Luke is a suit and tie kind of man. Polly is a casual, bohemian kind of girl. While he is extremely put together, she might be caught with a smear of batter or ganache on her shirt – she is a baker, after all.

Despite their differing lifestyles, Luke and Polly just complement each other. While Luke can't promise anything long term, Polly is just as happy to go with the flow – that was the plan all along. But as they spend more and more time together, their feelings grow deeper. When Polly isn't around, Luke finds that he is missing her and looking forward to being with her again. She has infiltrated his life, made him lose track of time and forget about the office for a little while. Polly is a breath of fresh air in Luke's stuffy corporate world.

I can't say enough kind words about this book. I had a smile on my face from beginning to end, in fact, I didn't want the book to end. To say that I enjoyed Sweet Dreams and the characters would be an understatement. Nina Lane has written a love story that is as sexy as it is sweet. I am already looking forward to the next book in this delectable series.





*5 Stars